Australia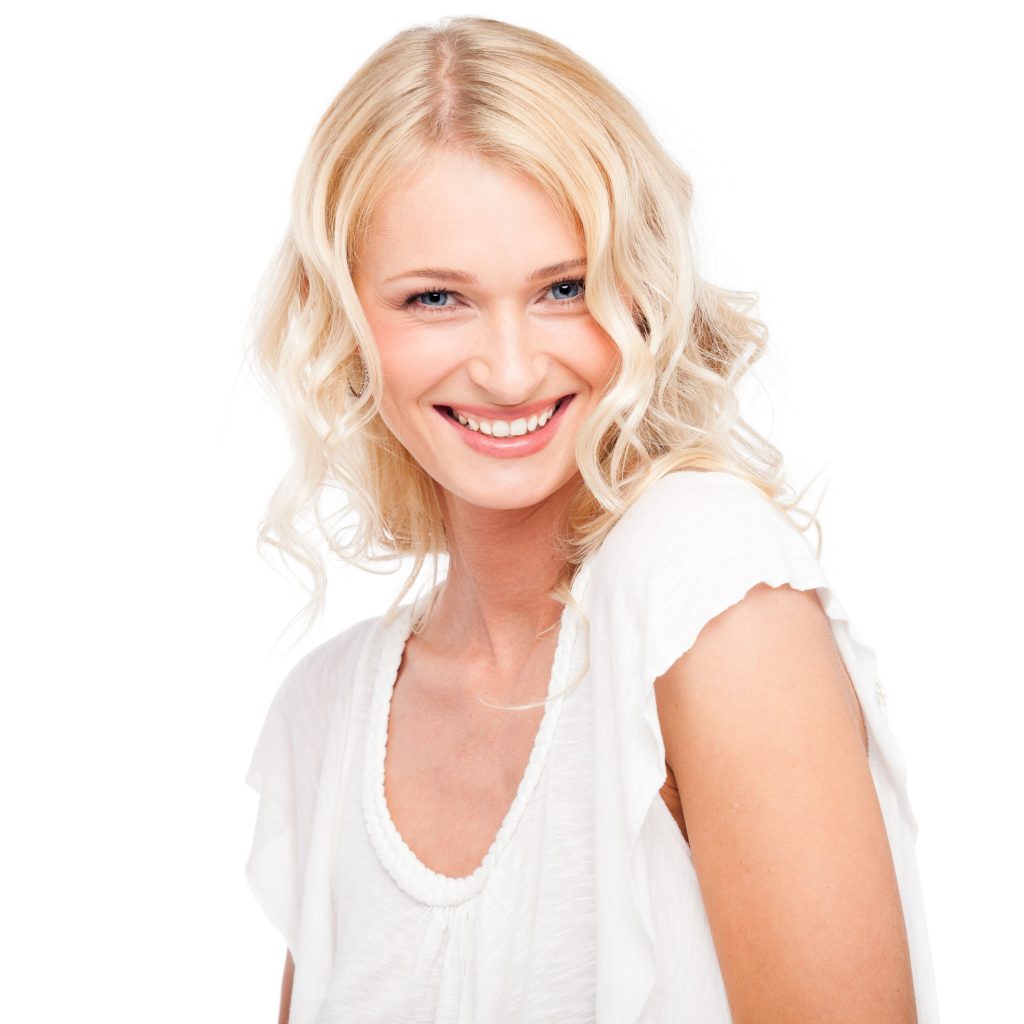 How Online Slots Work
Understanding How Online Slots Games Work
From the days of brick-and-mortar casino, slots machines have remained one of the most popular casino games. The reason for this is because the rules for playing slots are quite easy to understand and get about winning some cash.
With the advent of online gaming and casinos, slots machines have developed in many ways. Over the years, we have seen the introduction of more colourful and engaging virtual slots machines. These new versions of slots in online casinos have brought quite some changes to this classic casino game. Modern online slots machines feature multiple reels, pay lines and storyline-based characters on the reels that make the game more exciting. For many gamers, these changes might make the online slots games feel more complicated.
In this article, we will provide a comprehensive breakdown of how online slots games work. This article explains the basic idea behind the spinning reels, the various types of online slots games, online slots bonuses and how to determine your win probability at an online slots machine.
How slots operate
To any average gamer at a slot machine, the basic idea to winning slots is hit the 'Spin' button then cross your fingers to land a series of three or more matching symbols. This sounds as easy as tossing a coin, right? Well, much more goes on in the background for a slots machine to yield any kind of results, whether a win for you or the house.
It turns out a lot of math comes into play in the design and daily operations of an online slots game. The frequency at which a particular symbol occurs depends on the number of symbols placed on that specific reel and the speed at which the reels spin.
Once the machine has been assigned a number of symbols and the length of the reels, the next step will determine the frequency of their occurrence. Here, the designers and programmers bring on board an algorithm known as a Random Number Generator (RNG). 
Random Number Generator (RNG) Technology
Commonly referred to as an RNG, this is one of the most important building blocks to any online slots game. A Random Number Generator is a computer program that has been designed to churn out random sequences of numbers. When you click on the 'Spin' or 'Start' button on the online slot game, the Random Number Generator is automatically put to task to calculate a random combination of numbers. These numbers will then determine the kinds of symbols displayed on the screen when the reels stop spinning. So if you are playing on a five-reel online slots game, the Random Number Generator will generate a sequence of 5 different numbers, one for each reel.
This means that the slots machine will give a randomized outcome. It is important to note the results of random number generators are not determined by previous outcomes. All results from an RNG are independent. This means that the program does not care whether you have had a winning or losing streak.
The Random Number Generator also comes into play in determining various other factors on online slots games such as progressive jackpots and the occurrence of special symbols such as Wild and Scatters. We will explain more about these extra features shortly.
Introduction to Online Slots Features
Before you begin playing at an online slots machine, you need to get a grasp of the features you will find on the game's interface. These features might vary in appearance from one game to another, but the basic concept generally remains the same. We will highlight the core features you will find in any online slots game.
From the classic reels at brick and mortar casinos that featured a mechanical lever to the modern virtual online slots, the game of slots has remained the same concept to winning – matching symbols and patterns. These symbols, the reels upon which they are laid, and the pay lines form an integral part of any online slots game interface.
Online Slots Symbols
These are the unique characters that appear on the spinning reels. In traditional slots machines, common symbols you will stumble upon are the lucky 7s, golden bells, and red cherries. Online slots games will feature more symbols. As such, you can expect to find slots symbols based on superheroes or even famous movie characters.
In online slots, you will have a special category of symbols, other than the regular ones involved in forming pay lines. Such special symbols include Wild and Scatter symbols.
A Wild Symbol is a special type of symbol that appears randomly on the screen. The wild symbol has key distinguishing features, and therefore you can tell it apart from the regular gameplay symbols. What makes it special is that it can appear anywhere on the reels to help you complete a pay line. For instance, if you get land two lucky 7 symbols and a wild symbol, then you win.
Scatter Symbols
A Scatter Symbol is another unique symbol that you should be looking out for in an online slots game. Scatters, just like the wilds, will appear at random intervals to boost your chances of winning. The difference with scatters is they tend to have a variety of outcomes such as offering free spins, bonuses, and free coins, rather than simply completing pay lines. Additionally, unlike wild symbols, scatter symbols are not limited to appearing along a pay line for you to get the bonuses. With most slots games, you will get the bonus features provided you land 3 or more such scatter symbols on the screen at any point.
The number of symbols and patterns to follow will vary greatly, depending on the type of online slots game you are playing. With classic slots, you need to match three symbols across the middle row of three reels. With online slots, well, it a whole different game. The symbols could appear in several randomized patterns referred to as pay lines.
Online Slots Paylines
A pay line, as the name might suggest, is the layout or pattern in which the symbols should form for you to win. This layout could be a straight line running either vertically, horizontally or diagonal on the screen. In many online slots games today, the pay lines can zigzag across the screen in any particular and pre-determined form.
Online slots games can feature 5 or more pay lines. Some slots have been known to offer even upwards of a hundred pay lines. In most online slots machines, you are offered the option to activate a limited number of pay lines, according to your preference. This means if the game is offering say a hundred pay lines, you can choose to play on 15, 20 or 30 pay lines. But it is important to note that adjusting the number of pay lines will determine the number of coins you are staking. This has an overall effect on your total bet. So if for instance, you choose to play on 30 pay lines, then you will be staking 30 coins for each spin.
Now you might be wondering how you can keep track of all these patterns? No need to worry as each game has a gaming guide section that explains the symbols to watch out for and the pay line patterns.
Online Slots Reels
The online slots machine interface would not be complete without the reels. These are the spinning columns. Symbols are displayed, and pay lines are formed. With online slots, since the game is played in a virtual world displayed on a computer screen, these reels are virtual. With the help of good animations, the reels are designed to resemble the actual reels you would find in a land casino slots machine with the same spinning effect.
Over time, online slots machines have been developed to have transformers-like virtual reels that can change mid-game and be replaced by some other mini-games, adding to the thrill of the usual slots. This is particularly common with video slots games.
Online Slots Coins
In as much as online gaming is for the adrenaline, winning some good money adds to the thrill, right? Well, this you can do with the help of the slots virtual coins. Different online slots games will offer virtual coins in different denominations, which could range from half a coin to even a hundred coins.
The game's coins are your tool to influence the amount you wager and the possible win from each spin. From the online casino game's interface, you can adjust the value of coins to use. With some online slots games, you will even have the chance to choose the number of coins to use in each spin. The more coins of higher value you stake, the higher the payout will be from that spin.
Online Slots Control Buttons
The last important component you should check out is the game's control buttons. Now since online slots are virtual games, you obviously will have virtual buttons. Your computer keyboard and mice are the controllers.
With most online slots games, you can easily control the game using the mouse. The screen will display the buttons to adjust the number of pay lines, coins, start and stop the reels. In some online slots, the computer keyboard can be used to control as well, with the spacebar generally designated as the Start/Stop button. 
Choosing an online slots game
Having gone through the fundamentals of how online slots games work, it is now time to understand how to go about selecting the best machine to play and wager on.
For instance, you should consider the type of slots game, the software company behind that particular slots game, the type of bonuses and loyalty programs offered, the machine's Return To Player (RTP) rate and its hit frequency rate.
We will break down and explain in more detail each of these factors in the sections below.
Online Slots Casino Games Software
A key determining factor of how a particular online slots game works is the software company behind the slots machine. The software company is responsible for the design and operations of these online slots games. In many instances, you will find the software company also determines the types of bonuses and payouts the slots game has.
Over time, quite a number of developers have joined the online gaming industry as software providers. However, some of the most established slots software brands that you should be looking out for include IGT, Microgaming, Playtech, Net Entertainment and Realtime Gaming (RTG).
Software Providers
These are software providers that have been in the game for more than a decade and seem to quite understand the nitty-gritty of online slots. Also, companies such as Realtime Gaming, Playtech and Microgaming go a step further to provide the platform upon which an entire online casino is built, thus offering even more games in other categories such as table games.
These software companies have also built a reputation for offering some of the best payout rates, bonuses and progressive jackpots that run up to millions. As such, before you begin wagering on a particular slots game, it is important to check out if the brains behind the spinning reels are from a reputable iGaming software provider.
Return to Player Rates
A game's return to player or RTP rate can be explained as the average percentage payback rate that the machine yields. A game's RTP is calculated based on the machine's long-term record, and not for a particular gaming session. This is an important element to consider when choosing an online slots game since it determines your overall probability of winning.
Every reputable online slots game will have its return to the player rate displayed on the game's interface. If you see a slots machine with an RTP of 92%, this means that of all the money wagered on that game, it pays back 92% to players.
Type of Online Slots Game
Online slots are broken down into a number of categories. We do this by using either the number of reels or types of bonuses.
1) Classic Online Slots
Classic online slots games feature only 3 reels and a limited number of symbols, normally the classic red cherries, golden bars, and lucky 7s. Classic 3 reel slots usually have a single pay line, which is right across the screen.
2) Multiple Reels Online Slots
Also referred to as video slots, these are the more advanced versions of classic slots. Video slots have gained popularity since they are more versatile and offer more features. For instance, online video slots can have 5 or 6 reels and offer more pay lines. Multiple reels slots are amazing. This is what we call 3D slots. They feature more animations and video effects.
3) Progressive Jackpot Online Slots
This is a category of online slots that offer a shot at a jackpot figure. As the term progressive suggests, the jackpot money keeps on building up over time. Progressive jackpots can either be stand-alone jackpots, network progressive jackpots in-house jackpots.
No Deposit Offers
This is another important factor to consider when choosing an online slots game. Online slots no deposit bonus offers will allow you to have a free ride on the online casino's slots machines and have a feel at the general feel of the design and features before you can commit your money to the games. Such offers can also be of much help to beginners who are still working around their way on the myriad features of an online slot game.
The no deposit offer is a number of free spins. In some instances, you can even withdraw any wins from such free spins, provided you make a limited amount of deposit.
Casino Loyalty Points
One last factor to have in mind is how the casino treats you as a regular gamer. When selecting an online slots game, you are looking for something that you can keep on playing over time. As such, a good online casino should have a good loyalty program for such regular visits.
From such programs, you can claim your loyalty points and withdraw them in exchange for free spins, betting coins or even actual money.
Conclusion
Having a good understanding of how online slots games work is important when choosing your online casino. You should read a detailed review of the casino's bonuses, pay-out-rate and types of games software used, as these will determine the nature of your adventure in the online slot world.